Best Ayurvedic Clinic – Adyant Ayurveda
Welcome to the world of traditional Indian medicine – Ayurveda, the most effective ancient healthcare medical system. In Bangalore Adyant Ayurveda is the
best Ayurvedic Clinic
where the
best ayurveda doctor
Bangalore will provide you the best ayurvedic treatment. Consult Now! We have 24+ years of experience in ayurveda also provide the assured result to our clients.
With our vision of "सर्वे सन्तु निरामयाः" which means "may all be bestowed with good health and be free from illness", at Adyant Ayurveda, the best Ayurvedic Clinic we focus on preventive health care and holistic healthy living, by utilising the experience and knowledge of appropriate diet and lifestyle practices from the best
Ayurveda Doctor Bangalore
. 
We aim to provide an authentic experience, through a range of wellness and rejuvenative therapies including traditional Ayurveda and Yoga that replenish, nurture and balance the body and soul. 
We also specialise in traditional treatments to tackle specific health problems such as weight management, back pain, spine & joint pain, skin problems, infertility, stress symptoms, etc. with the help of Ayurveda.
Adyant Ayurveda is also providing best Ayurvedic treatment for Cancer with proper
Panchakarma
treatments and internal medications. We are the
Best Ayurveda Treatment centre
or Ayurvedic Clinic in Bangalore to treat your ailments.
At Adyant Ayurveda – Best Ayurvedic Clinic in Bangalore
All treatments are designed keeping in mind the traditional ayurvedic methods.
Our Practitioners assess health by combining the concepts of traditional knowledge of Ayurveda, individual body constitution and seasonal specifications that adheres to the classical methods.
We offer physical treatments/therapies from an array of holistic healthcare systems of Ayurveda, Yoga and Naturopathy.
We Strictly adhere to scientific Ayurvedic principles.
All Ayurveda Medicines and oils are scientifically crafted in our own labs by experienced practitioners or top ayurveda doctor bangalore.
Adyant Ayurveda, the best Ayurvedic Clinic in Bangalore providing the best Ayurvedic treatment at Home like Ayurvedic body massage at home etc.
Adyant Ayurveda HOME CARE SERVICE : Best Ayurvedic Clinic
Adyant Ayurveda is providing HOME CARE SERVICE where we offer authentic Ayurvedic treatments and therapies right at your doorstep. We have our own vehicles which come fully equipped to carry out all treatments in the comfort of your home with the help of experienced therapists. 
Along with ayurvedic treatment
you can avail of free online consultation
from our team of experienced Ayurveda Doctor Bangalore of Adyant Ayurveda, the best ayurvedic clinic in Bangalore. 
Along with rejuvenating treatments like Ayurvedic body massage at home, we are providing curative treatments like Ayurveda treatment for back pain at home, Hypertension, diabetes, Panchakarma Virechanam at home, joint pain, weight management, elderly care, pre and postnatal care etc. 
We are providing all Ayurvedic treatments at home. Adyant Ayurveda Home Care is Providing a complete solution for your all health issues.
At Adyant Ayurveda: Best Ayurveda Doctor Bangalore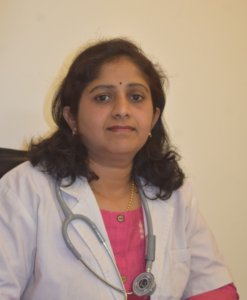 Dr. PREETHI J
Dr. Preethi J an Ayurvedic Practitioner also one of the top ayurveda doctor Bangalore, pursued graduation from Government Ayurveda College Bangalore. She has over 20 years of experience in the field of Ayurveda. She has worked with several Institutions to implement Ayurveda as frontline treatment.
Dr. Preethi J is working as Senior Ayurveda Physician at Adyant Ayurveda Rajarajeshwari Nagar Bangalore, the best Ayurvedic Clinic. She has experience in treating Respiratory disorders, Skin disorders, RSI, and Gynecological issues. Committed to the prevention of illness, maintaining and attaining Optimal health, Panchakarma treatments, Infertility, PCOD, Spine and Joint care, etc.
Her lifestyle recommendation is designed considering not only disease status but also Dinacharya" Daily Regimen. and "Ritucharya" seasonal regimen which optimizes healing.
Dr. SHYAMSUNDAR UPADHYA. B.R
Dr. Upadhya is one of the top Ayurveda Doctor, Proctologist, Surgeon and Physician in Bangalore who is specialized in treating Ano-rectal conditions in surgical lines of Ayurveda.
Graduated in Bachelor of Ayurveda Medicine and Surgery from Sri Sri College of Ayurveda Science and Research and pursued Masters in Surgery (Ayurveda) from Sri Kalabyraveshwara swamy Ayurveda Medical College, Hospital and Research Centre.
Dr. Upadhya is trained under the eminent scholars Dr. Ravishankar Pervaje, Dr. Ramesh Bhat. Dr. Gopalakrishna G is following their footsteps to meet his vision to take the core of Ayurveda to the common people.
He has travelled far and wide to mend his skills in surgery to give his patients much better relief, recovery and results. He known as the best Ayurveda Doctor Bangalore also published articles in international journals and has been part of many national and international seminars.
Dr Srilakshmi N
Dr Srilakshmi N, is an Ayurvedic consultant in Bangalore at Adayant Ayurveda, the best Ayurvedic Clinic. She has more than 24 years of experience in the field of Ayurveda. She is a graduated from government Ayurvedic Medical College Bangalore. With a unique and Holistic approach to each and every individual, she gives customised advices not only for the disease but also for a healthy lifestyle along with guidance regarding diet, lifestyle changes and yoga.
Dr Srilakshmi N, the best Ayurveda Doctor Bangalore also empathises with the patient with apt counselling. Her field of expertise includes women health, skin disorders, bone and joint disorders, Lifestyle disorders, stress management and other common ailments. Dr. Shree Lakshmi is an expert in infertility issues having more than 24 years of experience.
She has treated more than 10000 patients. The also treats fallopian tubes blockages issues. She is an expert in Uttara basti treatment . Doctor Srilakshmi has received multiple awards as the best Ayurveda gynecologist.
She was also a part of a NGO team conducting camps in schools of rural areas to educate girl child regarding importance of menstrual hygiene. She has also given talks on lifestyle disorders, heart health along with webinars on female health. A few 'Mane maddu' programmes were also conducted in the early phases of her career.
Dr Manasa S
Dr Manasa S is one of the top Ayurveda doctor Bangalore who has over 22 years of experience. She is a graduate from Government Ayurvedic Medical College, Mysore. She has worked as Lecturer and physician at Bapuji Ayurveda Medical College, Challakere Chitradurga district Karnataka. She is a Ayurvedic Consultant at one of the best ayurvedic Clinic, Adyant Ayurveda Bangalore.
She has an expertise in treating diseases which come under Metabolic Disorders like Hypertension, Type-2 Diabetes, Increased Cholesterol, Obesity. She also holds a vast experience in treating women health issues like PCOD, Menstrual Cycle Irregularities, Premenstrual Syndrome, Perimenopausal issues and Menopause related mood swings , bone, joint and spin related problems, postmenopausal obesity, osteoarthritis and gastrointestinal health issues.
She has also written many articles on Ayurveda and has co-authored hundreds of articles to Easy Ayurveda. She is a co-author of popular books such as 'Tridosha Made easy" and 'Easy Ayurveda Home Remedies". With over a carrier span of 22 years, she has addressed health issues related to unhealthy lifestyle.
Dr Manasa S, the Ayurveda Doctor Bangalore believes in holistic approach towards health. Her advices to health problems are aimed at dietic advice, exercise, meditation and mindfulness. She being a good orator, writer, physician has given talks on Ayurvedic Science, Ayurveda Lifestyle, Metabolic disorders and Women preventive health. Apart from this she is also a social media influencer. She also has interests in Podcasting and Youtubing.
During the first and second wave of Covid-19, she volunteered with an NGO which gave comprehensive help to patients and family members who tested positive for Covid.
She is a voracious reader of Kannada and English books. Her favorite authors include PoornaChandra Tejaswi, Masti Venkatesha Iyengar, Shashi Tharoor, Preeti Shenoy, Fionnula Kearney,George Orwell and Perumal Murugan.
In her initial years of practice she was a part of organizations which worked for rural uplipment of women in terms of educating women regarding the importance of menstrual hygiene, importance of nutritious diet during pregnancy.
Dr. Vidya
Dr. Vidya graduated with distinction from the prestigious Maharashtra University of Health Sciences, earning a Bachelor of Ayurvedic Medicine and Surgery (BAMS) degree. Armed with this comprehensive education, she embarked on a journey of healing that now spans over 16 years with a moto to irradicate disease from root. Throughout her illustrious career, Dr. Vidya has demonstrated unparalleled expertise in treating a wide range of ailments that plague modern life. Her specialization extends to addressing conditions such as psoriasis, migraine, osteoarthritis, insomnia, respiratory diseases, gynecological diseases, lumbar spondylosis, vertigo, irritable bowel syndrome (IBS), and many more. Her success stories are a testament to her unwavering commitment to restoring balance and harmony to her patients' lives. Dr. Vidya healing prowess extends far beyond traditional Ayurvedic medicine. She is also a renowned expert in Ayurvedic dietetics, guiding individuals on the path to optimal nutrition and vibrant health. Her profound understanding of yoga and meditation techniques further aids in the holistic well-being of her patients, empowering them to find peace and balance in their daily lives. One of her most remarkable skills is in the domain of Garbhasanskar, where she assists expecting mothers in nurturing the health and well-being of their unborn children. Her dedication to the prenatal and postnatal care of mothers and infants has touched countless lives, creating a healthier and more harmonious start to life.
In addition to her multifaceted expertise, Dr. Vidya is also a Panchakarma and Nadipariksha expert, offering ancient purification and detoxification therapies that promote physical and mental rejuvenation.
Dr. Surabhi Krishnan - Expert in Panchakarma BAMS, MD in Panchakarma

Dr. Surabhi Krishnan is a highly skilled and experienced MD Panchakarma doctor who has dedicated her career to the practice and promotion of traditional Ayurvedic healing therapies. She has done her BAMS from KVG Ayurveda medical college and hospital sullia.
Done her Post graduation in Panchakarma from KVG Ayurveda medical college and hospital sullia. With a deep understanding of Ayurveda and its principles, Dr. Surabhi Krishnan has become a trusted authority in the field of Panchakarma, a specialized Ayurvedic detoxification and rejuvenation treatment.
Qualifications and Expertise: Having completed a rigorous MD program in Ayurveda, Dr. Surabhi Krishnan possesses a comprehensive understanding of the ancient Indian medicinal system. This specialized training equips him with the knowledge and skills required to diagnose, treat, and provide personalized Panchakarma therapies to her patients. Dr. Surabhi Krishnan is adept at analyzing the root causes of various ailments and tailoring treatment plans to address each individual's unique needs.
With years of practical experience, Dr. Surabhi Krishnan has mastered the art of administering Panchakarma therapies effectively. She has successfully treated numerous patients suffering from chronic illnesses, stress-related disorders, digestive disorders, spine and joint care and lifestyle-related health conditions. Dr. Surabhi Krishnan firmly believes in the holistic healing approach of Panchakarma and its ability to restore balance and harmony in the body, mind, and spirit.
Adyant Ayurveda, Jayanagar
No.290, 71, 38th Cross Rd,
8th Block, Jayanagar,
Bengaluru,
Karnataka 560082
Adyant Ayurveda, Indiranagar
197, 7th Cross Road,
Binnamangala Hoysala Nagar,
Indiranagar, Bengaluru,
Karnataka 560038
Good earth Malhar,
Confluence Club,
Kambipura, Kumbalgoud Bangalore 560076
Adyant Ayurveda,
Rajarajeshwari Nagar
Prabhu Arcade, 1141,
Jawaharlal Nehru Rd, BEML Layout 3rd Stage,
RR Nagar, Bengaluru, Karnataka 560098
Adyant Ayurveda, Indiranagar.
197, 7th Cross Road,
Binnamangala Hoysala Nagar,
Indiranagar, Bengaluru,
Karnataka 560038
Good earth Malhar,
Confluence Club,
Kambipura, Kumbalgoud Bangalore 560076